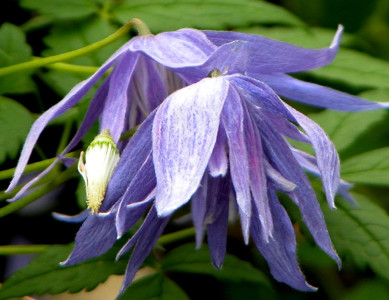 Lagoon
24.99

Closed for the Season
Our 2024 selections will be released in January, 2024.
Sign up for our free email newsletter to see our plans
and plants for 2024 - we will never share your email
address with anyone!



Height: 6 to 8 feet
Blooms: Spring
Pruning: Don't Bother
Zone: 4

Lagoon is a super easy clematis to grow and a great choice for beginners. Blooming
early in the spring, it doesn't need pruning, is very winter hardy and disease resistant.
Wouldn't it look spectacular with Joe Zary?

Although Lagoon thrives in cold areas, we don't recommend it for the hotter parts of
the country.