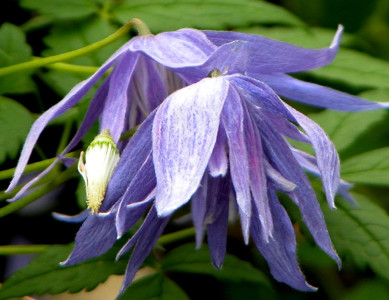 Lagoon
21.99

Type: Macropetala
Height: 6 to 8 feet
Blooms: Spring
Pruning: Don't Bother
Zone: 4

Lagoon is a super easy clematis to grow and a great choice for beginners. Blooming
early in the spring, it doesn't need pruning, is very winter hardy and disease resistant.

Although Lagoon thrives in cold areas, we don't recommend it for the hotter parts of
the country.