Got Shade?
Growing Vines in the Heart of Darkness!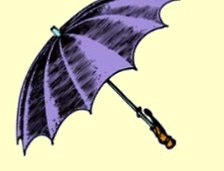 Do clematis need full sun?" is one of the most common questions we hear! The Answer? Not usually. Most clematis are fine if they have at least four hours of sun a day. However, as with all-things-clematis, there are exceptions!
These clematis need full, all-day-long sunshine to do their best:
Most other clematis are fine with full sun or less - down to as little as four hours of direct sun a day. Four hours, however, seems to be the Magic Number for clematis - any less than that and the plants won't bloom much, if at all.

If you have between two and four hours of direct sun a day, you still have one good option: Silver Moon. Our Silver Moon gets two hours of direct sun in the morning - and the rest of the day grows in shade so deep it might as well be in a closet! It blooms reliably for us, usually in May and again in September.

Silver Moon is sometimes quite difficult to find and it's availability varies from year to year.


Sold Out!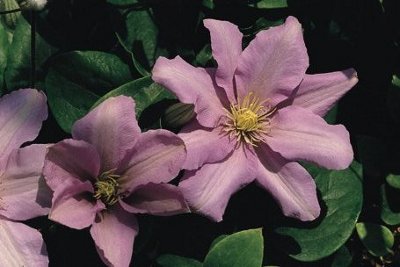 Clematis 'Silver Moon"