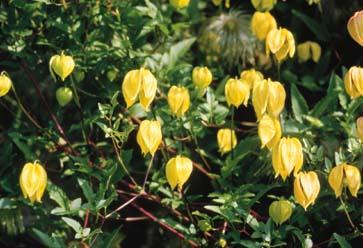 Tangutica
$24.99

Closed for the Season
Our 2024 selections will be released in January, 2024.
Sign up for our free email newsletter to see our plans
and plants for 2024 - we will never share your email
address with anyone!



Height: up to 20 feet
Blooms: Summer
Pruning: Full Prune
Zone: 4

A Yellow Clematis? You bet!
Rare color and exceptional vigor make Tangutica a keeper.
Remember - she gets really tall, so be prepared!

Make sure Tangutica has full sun and good drainage -
she doesn't like "wet feet" during the winter!