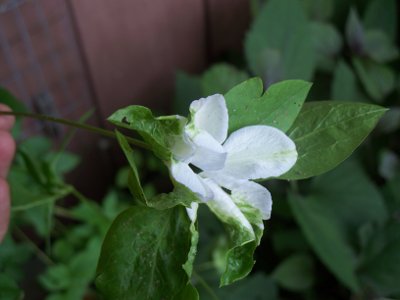 Alba Luxurians
24.99

Type: viticella
Height: 8 to 10 feet
Blooms: Summer
Pruning: Full Prune
Zone: 4

Fans of the uncanny take note: Alba Luxurians is a most unusual clematis.
Her petals are white with green tips - and the colder the weather,
the more green there is! As temperatures rise through the summer,
the flowers become more and more white.

You can expect a long season of ever-changing blooms!