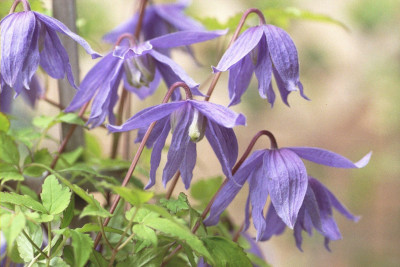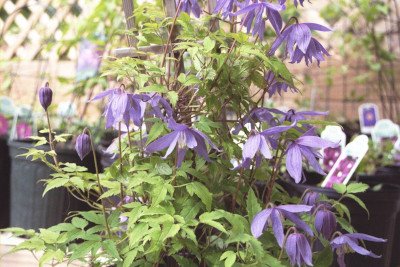 Blue Bird
$24.99

Type: atragene
Height: 6 - 10 feet
Blooms: Late Spring
Pruning: Don't Bother
Zone: 4

Bred on the Canadian Plains, Blue Bird is one of the hardiest, most
cold tolerant clematis in the world. It is the work of Frank Skinner,
a Canadian plant breeder who spent his career developing plants capable
of withstanding all a Canadian winter could throw at them!

Semi-double blue flowers adorn vigorous Blue Bird in late spring here in Maine.
Free flowering early in the year, you may be rewarded with more blooms
later in the year.