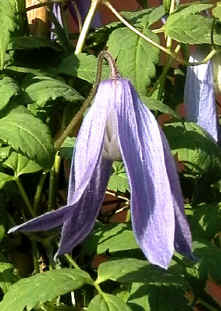 Frances Rivis
24.99

Sold Out

Type: atragene
Height: 10 to 12 feet
Blooms: Spring
Pruning: Don't Bother
Zone: 4

Powder blue flowers will fill your outdoor living space with charm.
No pruning needed, disease resistant, very winter hardy. Frances is SO easy!

We have loved Frances ever since we saw her in a display garden several years ago
and we are delighted to be able to share her with you.