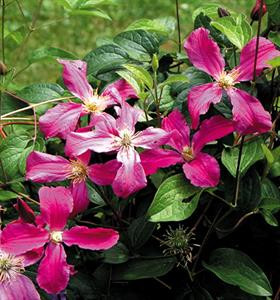 Inspiration
$19.99

Sold Out!

Type: integrifolia
Height: 6 to 8 feet
Blooms: Summer
Pruning: Full Prune
Zone: 4

Rich deep pink flowers adorn this non-climber. Ideal for scrambling
in a small shrub or for use as a ground cover, she won't disappoint!

Inspiration is similar to Durandii in shape.
Wouldn't they look wonderful together?