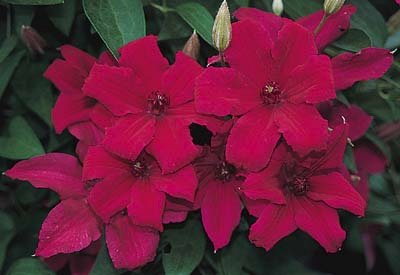 Kardynal Wyszynski
$24.99

Closed for the Season
Our 2024 selections will be released in January, 2024.
Sign up for our free email newsletter to see our plans
and plants for 2024 - we will never share your email
address with anyone!



Height: 7 to 9 feet
Blooms: Summer
Pruning: Full Prune
Zone: 4

Lots of 4 inch crimson flowers over a long bloom season.
That's what we call fifty-five mile-an-hour color!

This clematis makes a black trellis really stand out.