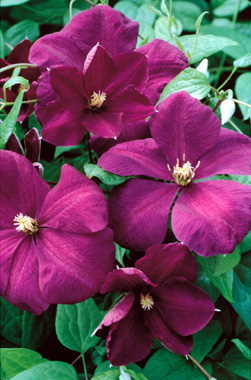 Perrin's Pride
$21.99

Closed for the Season
Our 2022 selections will be released in January, 2022.
Sign up for our free email newsletter to see our plans
and plants for 2022- we will never share your email
address with anyone!


Type: viticella
Height: 8 to 10 feet
Blooms: Summer
Pruning: Full Prune
Zone: 4

Perrin's Pride sports lovely, uncommon dusky-purple flowers
that will compliment many other plants in your garden.

Vigorous and long-blooming, it will give you weeks of color!