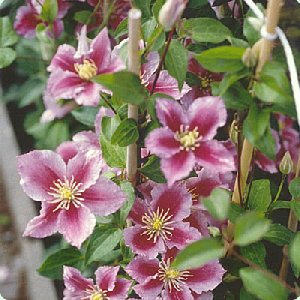 Little Duckling
a.k.a. 'Piilu'
$21.99

Closed for the Season
Our 2022 selections will be released in January, 2022.
Sign up for our free email newsletter to see our plans
and plants for 2022- we will never share your email
address with anyone!


Type: Kivistik
Height: 3 to 4 feet
Blooms: Summer
Pruning: Full Prune
Zone: 4

Small, even among the Kivistik varieties,
Little Duckling fits nicely on a fence post,
on your mailbox or in a pretty container.

You will often see photos of Little Duckling with double blooms.
Double flowers on this variety are very rare. We saw one. Once.
Don't be fooled into expecting them on a regular basis!