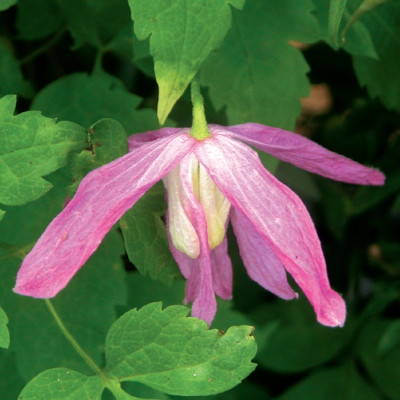 Ruby
$24.99

Type: atragene
Height: 8 to 10 feet
Blooms: Spring
Pruning: Don't Bother
Zone: 4

Charming Ruby's pink flowers don't require much effort on your part!
Ruby doesn't need pruning, is super winter hardy and very disease resistant.

Attractive seed heads develop after Ruby finishes blooming,
adding interest in your garden all summer long.