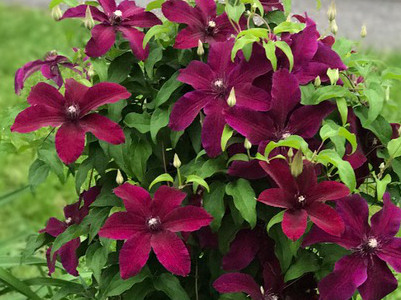 Ruutel
$21.99

Type: Kivistik
Height: up to 6 feet
Blooms: Summer
Pruning: Full Prune
Zone: 4

Ruutel's dark red color looks great on a lamp post
especially if the post is black or dark green.

Remember - although Kivistik clematis are technically Full Prune,
they usually die back to the ground in the winter,
so all you have to do is clean up the dead stems.
How easy is that!?!