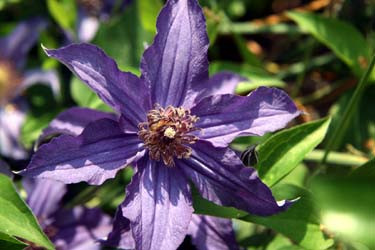 Sapphire Indigo
$21.99
Ships in late May

Type: integrifolia
Height: up to 4 feet
Blooms: Summer
Pruning: Full Prune
Zone: 4

Sapphire Indigo is a non-climbing clematis.
It will happily scramble among perennials or
through a small shrub. No trellis needed!

This variety is excellent in containers
and does well in part shade.