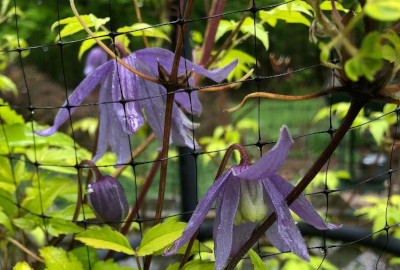 Stolwijk Gold
24.99

Closed for the Season
Our 2024 selections will be released in January, 2024.
Sign up for our free email newsletter to see our plans
and plants for 2024 - we will never share your email
address with anyone!



Height: 6 to 8 feet
Blooms: Spring
Pruning: Don't Bother
Zone: 4

Gold Foliage! Be the first on your block
(or in your garden club!) to grow the
Clematis of a Different Color!


Wouldn't this be awesome growing through a shrub???