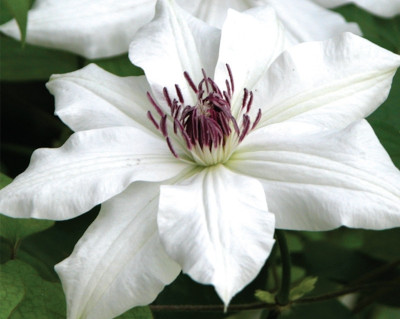 Vancouver Fragrant Star
$24.99

Type: early flowered
Height: 8 - 10 feet
Blooms: Early Summer
Pruning: Don't Bother
Zone: 4

Canadian bred Vancouver Frangrant Star checks all the boxes!
Large Flowers? Check!
Fragrant Blooms? Check!
Contrasting Stamens? Check!

Fragrance in clematis is rare - and unheard of in large flowered types.
But here we have both in one plant! Add some vanilla scent to your garden!