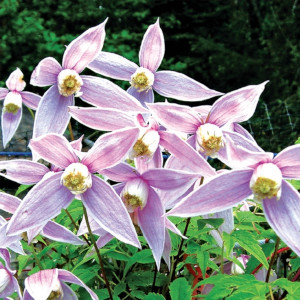 Willy
$24.99

Type: atragene
Height: 6 to 8 feet
Blooms: Spring
Pruning: Don't Bother
Zone: 4

Willy produces oddles of pale mauve, single flowers in early spring.
Grow this clematis in full sun, bright shade, or anything in between.

Willy is very hardy, disease resistant and does not need pruning.
Use it to climb a trellis, scramble across the ground or wind through shrubs.