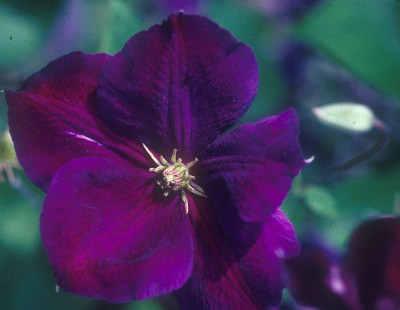 Jackmanii Superba
$24.99

Type: late flowered
Height: 8 to 12 feet
Blooms: Summer
Pruning: Full Prune
Zone: 4

Love Jackmanii but wish it branched better or had fuller flowers?
Here's the answer! Jackmanii Superba is an "improved" version,
producing smaller but fuller flowers on a better branching plant.

Red shading in the midribs means Jackmanii Superba is an elegant
companion to red clematis like Kardynal Wyszynski.