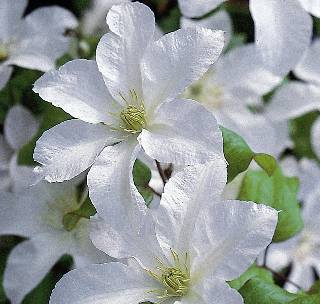 John Huxtable
$24.99

Sold Out

Type: late flowered
Height: 8 to 10 feet
Blooms: Summer
Pruning: Full Prune
Zone: 4

John Huxtable is one of very few white, late flowering clematis.
If Huldine is too big for your yard, John Huxtable is the guy for you!

Got an arbor in need of a couple of clematis?
John Huxtable and Gypsy Queen go well together!